Tiled Roof Restoration & Repair
YOUR ROOF WILL LOOK LIKE NEW AGAIN
Whether your roof is leaking, you have broken tiles or it just looks old and tired, our expert tradespeople can perform a free inspection and advise you on whether to consider restoring or replacing your roof. A restored roof will add to the value of your property and will provide peace of mind for many years to come.
WHY CHOOSE ROOFLINE?
We have the most experienced & dedicated team. In fact, we've probably completed a roof restoration project just like yours. Please ask us.
We're a family owned business, not a franchise. We're here for the long run and stand behind everything that we do. 100%.
We employ our own expert, licensed trades people to provide the best possible result for you.

THE ROOFLINE RESTORE & RENEW SYSTEM
With the learnings from over 20 years of experience and thousands of tiled roof restorations, Roofline has developed a rigorous seven stage restoration process designed to ensure that your roof is restored to the highest possible quality and standard.
A Beautiful Looking Roof
A beautiful, fully restored roof, as good as new for years to come. Guaranteed.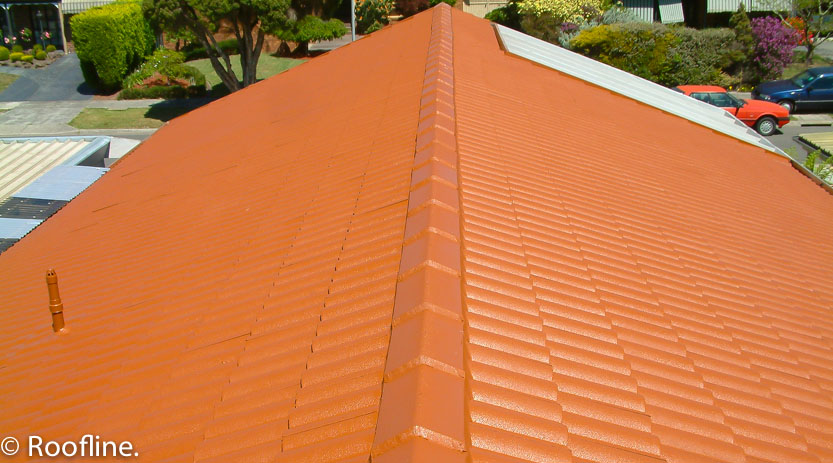 Cement Tile Roof
This cement tile roof was in dire need of restoration in order to provide protection against the elements.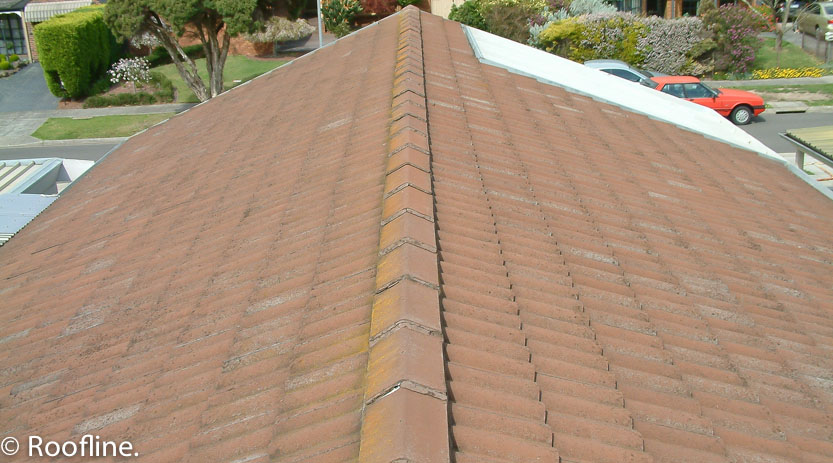 Replace Broken Tiles
Replace all broken tiles to stop leaks and unseen damage.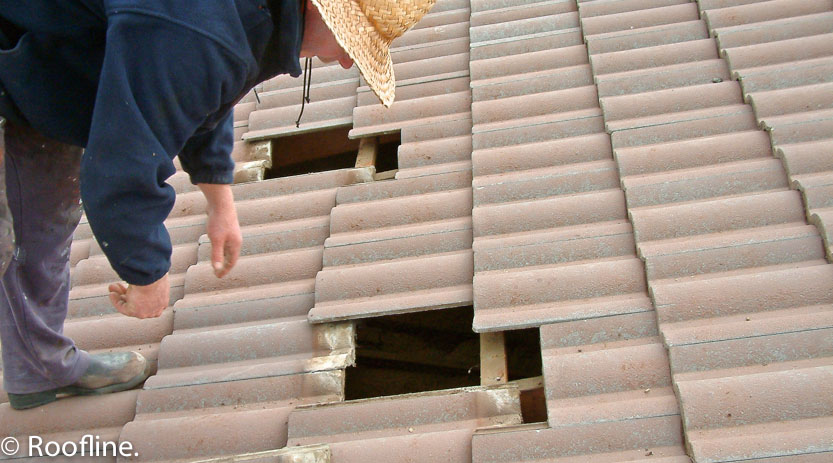 Relocate Faulty Tiles
Relocate all cracked, chipped and defective tiles to the gutter line.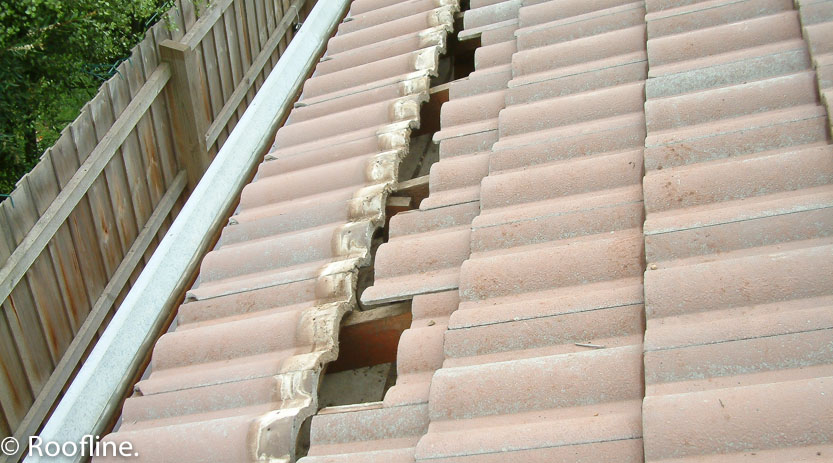 High Pressure Cleaning
High pressure clean your complete roof. For Terracotta tiles, the tiles are demossed.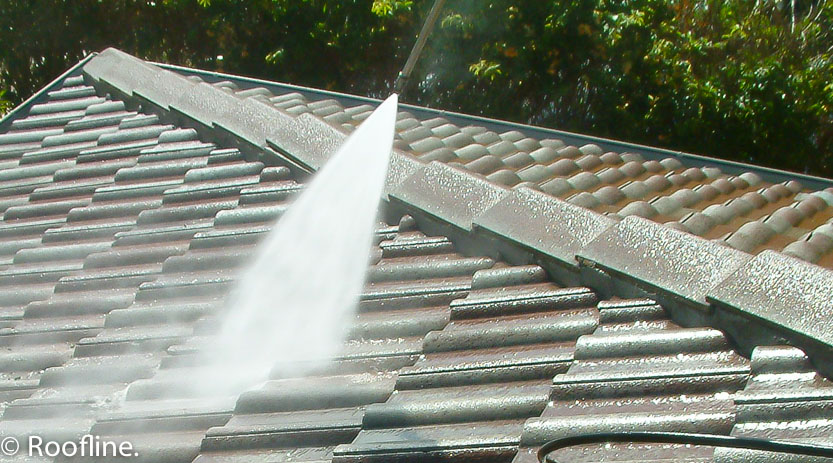 Rebed Ridge Caps
This is where the caps are lifted, your old cement fully removed and a new bed of sand & cement laid.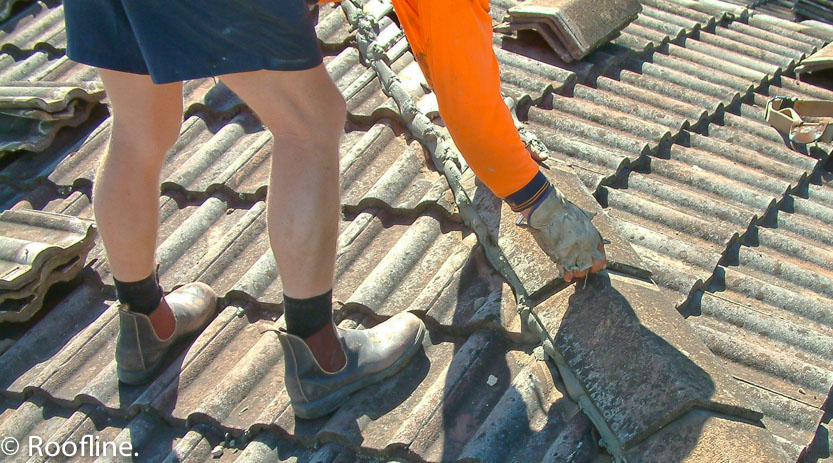 Repointing
This is where a second layer of flexible pointing compound is applied by trowel over the bed of sand and cement.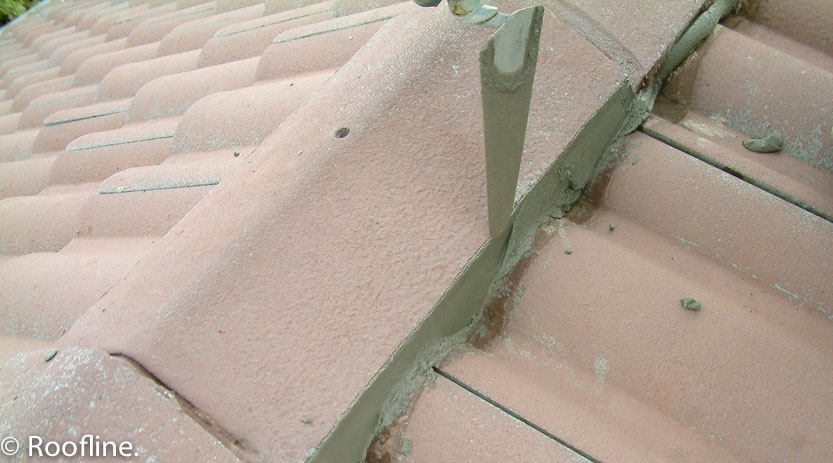 Replace Valley Irons
Valley Irons are replaced to help protect your home in the wettest weather conditions.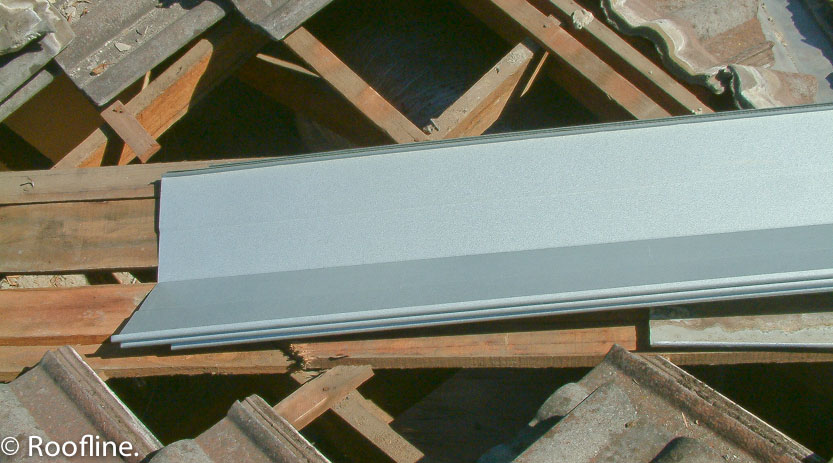 Quality 3 Coat Painting System
One coat of primer/sealer and two coats of colour membrane which protects and beautifies. We also offer an "Ultracoat" option.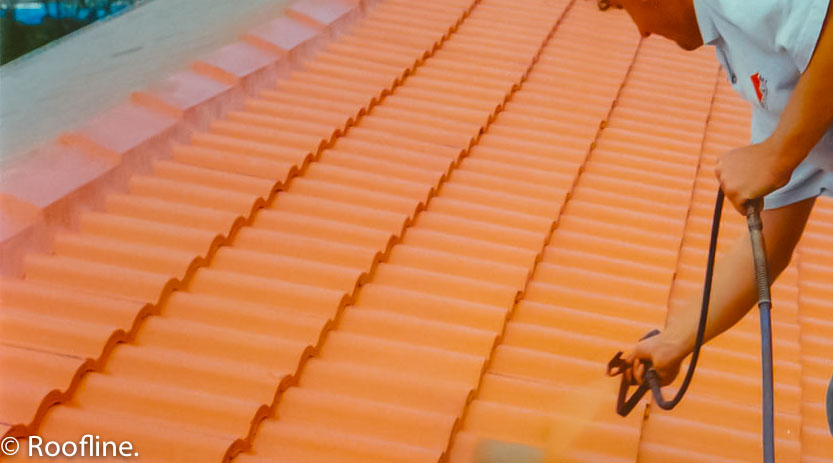 VIEW RECENT PROJECTS
Please feel free to browse some recent examples of our tiled roof projects.
Still unsure? We'd love to answer any questions you may have.  
Tel:  (03) 9822 4500
TESTIMONIALS
What do our customer say about us?
Throughout the job you paid attention to every detail and followed through on everything you said you would do.

Lesley, Fitzroy

Alistair and Scott epitomised a culture of professional care and attention to detail that they would have applied to their own properties and which we found most refreshing.

Colleen & John, Malvern

Jason has done a fantastic job - it looks like a million dollars!

Anne & Keith, Emerald